ANTI-TICK LICK ~ THE NATURAL WAY
A nutrient rich mineral supplement that contains plant derived minerals that assist cattle and other animals to deter ticks and other parasites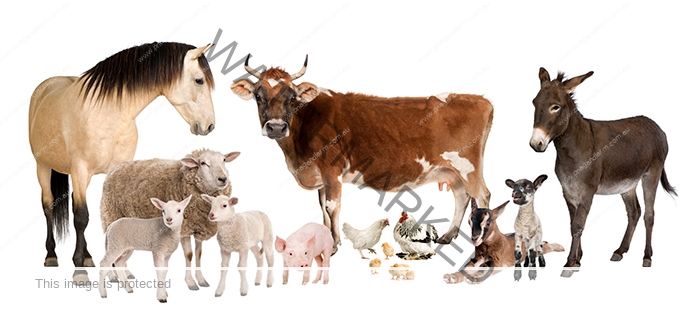 Paradise Nutrients Tick and Parasite Lick is a natural mineral supplement containing a broad spectrum of nutrients for the animals nutritional needs. Incorporated into this supplement are unique plant based nutrients that have been proven over many years to boost an animals immune system and help animals resist ticks and parasites.
The minerals are a dry powdered lick that can be placed in a trough or container near water so the animals have free access to the lick. This lick is not designed to replace any tick eradication program but rather to assist the animals wellbeing and help keep up the animals nutritional levels. The ingredients in the lick will however work their way through the animals bloodstream and deliver natural plant compound to the hide of the animal creating a    resistance to ticks and eternal parasites.
Diatomite has been used for at least two decades as a natural wormer for livestock. Some believe diatomite scratches and dehydrates parasites. Some scientists believe that diatomaceous earth is a de ionizer or de energizer of worms or parasites. Regardless, people report definite results. To be most effective diatomite must be fed long enough to catch all newly hatching eggs or cycling of the worms through the lungs and back to the stomach. A minimum of 60 days is suggested by many, 90 days is advised for lungworms. Diatomite works in a purely physical/mechanical manner not chemical and thus has no chemical toxicity. Best yet, parasites don't build up a tolerance/immunity to its chemical reaction so rotation of wormers is unnecessary.

PN Licks are all weather safe and will create a crust over them when getting wet. Normally the stock will drink any excess water from the top and continue to access the dry lick underneath.
As a rule of thumb cattle will usually consume between 30 to 60 grams per day and sheep will consume around 15 to 30 grams per day. They will consume less as their bodies assimilate the minerals and the mineral count lifts in their body.   
Diatomaceous earth also known as D.E., Diatomite is a naturally occurring, soft, siliceous sedimentary rock that is easily crumbled into a fine white to off white powder. It has a particle size ranging from less than 3 micrometres to more than 1 millimetre but typically 10 to 200 micrometres. Depending on the granularity this powder can have an abrasive feel, similar to pumice powder and has a low density as a result of its high porosity. The typical chemical composition of oven dried diatomaceous earth is 80 to 90% silica and other minerals (attributed mostly to clay minerals)
Mineral Content in Paradise Nutrients Anti-Tick Lick
Phosphorus.......... 2.2%

Potassium.......... 0.70%

Manganese.......... 220mg/kg

Copper.......... 210mg/kg

Cobalt.......... 2.6mg/kg
Aluminium.......... 1.20%

Germanium.......... 4mg/kg

Fluoride.......... 5mg/kg
Vitamin A.......... 30 U/kg

Vitamin B1........... 12mg/kg

Vitamin B2........... 6mg/kg

Vitamin B3........... 6mg/kg

Vitamin B6........... 6mg/kg

Vitamin C........... trace

Vitamin E........... 1.2mg/kg

Choline........... 14mg/kg

Pantathanate........... 4mg/kg

Carotene.......... 2.6mg/kg
Aspartic acid.......... 0.14%

Threonine.......... 0.04%

Glutamic acid.......... 0.10%

Cysteine........... 0.02%

Methionine........... 0.01%

Isoleucine........... 0.03%
Other trace minerals present less than < 1 mg/kg Beryllium, Bromine, Bismuth, Cadmium, Caesium, Cerium, Chromium, Gallium, Hydrogen, Indium, Iridium, Mercury, Niobium, Osmium, Oxygen, Palladium, Platinum, Radium, Rhodium, Silver, Tellurium, Thorium, Uranium, Zirconium. Fluoride ,Gold,  Antimony, Barium, Gold, Lanthanum. Lead, Lithium, Molybdenum, Nickel,  Rubidium
PLEASE NOTE
The nutrient levels in the above analysis may change slightly due to the fact that all our nutrients come from plant derived ingredients and may change from season to season, depending on the uptake of nutrients by the plants. However, all care is taken to keep the product at the highest possible standard and true to the above analysis.
WARNING:- Do not feed mineral supplements without access to ample water.